Walk On Ice Vs Sand Vs Kitty Litter
Skidding, slipping, or sustaining injuries during winters is not uncommon. Therefore, you need winter lessons on how to walk on ice with the right traction agent. With traction magic (instant surface traction agent), you can walk on the street stress-free. Here are key differences you must understand among all three types of traction agents.
Walk On Ice
It is composed of seven naturally mined geo-crystals that act as absorbers and grippers. The absorbers siphon off water from the surface and grippers bite through the ice to create a hold.
Other Ice Melt Products
Safe Paw
The Original and the #1 Pet and Child Safe Ice Melt for over 20 years. Guaranteed environmentally safe – will not harm waterways and sensitive wetlands. Safe Paw can change how winter affects our planet.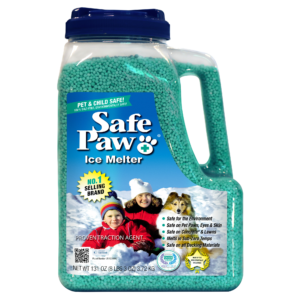 Safe Thaw
Imagine an ice melt you can put down and never worry about. It won't harm pets, kids and your property. That's Safe Thaw. Unlike anything else on the market, Ice and Snow Management You Can Trust.