Best Way To Escape Slip Accidents In Parking Lots During Winter
Have you noticed how slippery parking lots or driveways get after shoveling snow away? Why is it difficult walking on ice with regular shoes? Do you feel your tires skid while turning on any icy surface? These are common winter problems that trouble almost everyone in cold regions. So, how can we escape accidents and minor injuries while driving on icy surfaces?
There are different ways to keep you safe while walking on ice in parking lots, such as-.
Winter or slip-resistant shoes are a must for people living in cold and snowy places. You can be caught in a blizzard suddenly or end up walking on thin ice without realizing it. Thus, wearing spikes for walking on ice can help you maneuver better on any open surface, including parking lots. In addition, spikes underneath the shoes help create a better grip, making it easy to walk.
While we have always seen sawdust, kitty litter, or sand used as traction agents, one of the best products today is Walk On Ice. With a unique dual-patented formula and all-natural ingredients, Walk On Ice is a handy product that can be used anywhere. Carry it in your car or keep it in your bag; it is as tall as a coke can.
Spread it on any icy surface or as you walk in any icy parking lot for instant traction. It does not dissolve or mix with ice and does not cause it to melt either. It makes it easier walking on ice without any hassle.
Get ready for winter with Walk On Ice instant traction on snow and ice
It will help if you balance yourself while walking on ice. If you do not have proper shoes or any traction formula, you must spread your hands out a little and take baby steps one at a time. If you are in a parking lot, walking slowly will help you avoid slipping or falling.
Interestingly, nearly a million people get injured every year walking on ice by falling or slipping. That's a considerable number, isn't it!
You must park your vehicle close to the entrance of a building or supermarket or any other place with a parking lot. The shorter the distance, the lesser are the chances of you falling or slipping. If you have handrails near the location, use them to climb or get a grip while walking. 
Parking lots tend to get covered with heavy snow, and once you clear them, the freeze/thaw cycle can cause the moisture to freeze. While it appears to be a wet surface, in reality, it is solid ice that is not easy to break.
Conclusion
It is not easy walking on ice in parking lots, and the only way you can avoid slipping or falling is by keeping the above points in mind. We have all been subject to injury at one point or the other, and we need to prep ourselves for any untoward incidence in the future. So get a handy traction ingredient and use it every time you step out.
Get ready for winter with Walk On Ice instant traction on snow and ice
Other Ice Melt Products
Safe Paw
The Original and the #1 Pet and Child Safe Ice Melt for over 20 years. Guaranteed environmentally safe – will not harm waterways and sensitive wetlands. Safe Paw can change how winter affects our planet.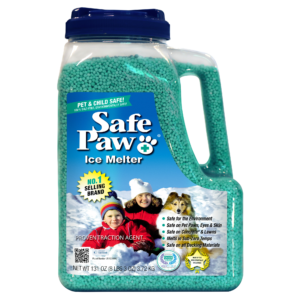 Safe Thaw
Imagine an ice melt you can put down and never worry about. It won't harm pets, kids and your property. That's Safe Thaw. Unlike anything else on the market, Safe Thaw can change how winter affects our planet.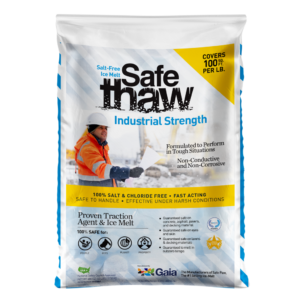 ---