Best Traction Agent To Walk On Ice Without Slipping
Walk on ice without slipping is one of the biggest challenges of the winter season. Slip and fall accidents are common and sometimes may lead to severe injuries like fractures. Therefore, you have to choose the right traction improving agents to walk safely on the slippery ice surface.
You can use spikes for shoes to walk on ice without slipping, but spikes are cumbersome to wear on and off. Metal spikes are uncomfortable to walk with and have a tendency to skid on hard surfaces.
Therefore, for immediate traction, you can use traction agents. But not every traction agent cuts. The most commonly used traction agents are Walk on Ice, sand, and kitty litter.
Here are key differences you must understand among all three types of traction agents.
Other Ice Melt Products
Safe Paw
The Original and the #1 Pet and Child Safe Ice Melt for over 20 years. Guaranteed environmentally safe – will not harm waterways and sensitive wetlands. Safe Paw can change how winter affects our planet.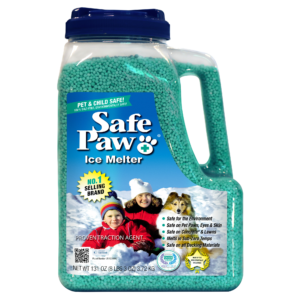 Safe Thaw
Imagine an ice melt you can put down and never worry about. It won't harm pets, kids and your property. That's Safe Thaw. Unlike anything else on the market, Ice and Snow Management You Can Trust.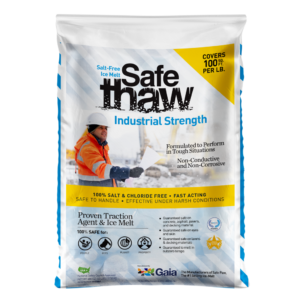 ---