Why Is Black Ice So Difficult To Melt- How To Get Instant Traction?
Black Ice is a thin layer of ice formed when the moisture freezes over the pavers and along the road. Since it merges with the concrete, it appears invisible, thus leading to several accidents every year. More than 115,000 people meet with accidents or are injured, on average, every year due to snowy conditions or icy roads. Even if we try to avoid stepping out or walking on thin ice, unavoidable circumstances lead to this all the time. 
It is not easy to walk on black ice since it is far more slippery than regular ice. In addition, it does not melt quickly, and we need to wear the right shoes for walking on ice. 
How Does Black Ice Look, And How Is It Formed? 
– It is relatively transparent, hard, and smooth to touch and feel.
– It becomes slippery because of the freezing of pure water or moisture/dew in the air.
– Static snow tends to become black ice after it rains or when there is a constant freeze/thaw cycle.
– The icy crystals grow in size and bond with each other intensely, making the rays reflect rather than penetrating the hard layer, thus, leading to low grip.
Since it is pure hardened ice, it is difficult to melt because the ice melt or deicers do not penetrate the layer nor cut through it quickly. 
What Type Of Shoes Can You Buy? 
There are several snow boots and hiking boots available in the market. Even if you do not want to buy new shoes, you can always purchase anti-skid or anti-slip hiking shoe bands for walking on thin ice. They are made of rubber and are stretchable with spikes on the underside. You can slip them on any sneaker, and you are good to go. 
How Can Walk On Ice Help You In Walking On Thin Ice And Get A Good Grip?
Walk On Ice is a 100% environment-friendly traction agent comprising all-natural minerals ideal for outdoor, sidewalk, free car vehicle driveway, that is also child and pet friendly. It works on all types of icy situations, including black ice, to increase the grip. It is easier walking on thin ice with Walk On Ice. It has superior absorbency and helps clear up messes from bodily fluids, animal waste, oils, paints, and any other viscous liquids. 
While we may find it difficult to build traction on concrete, the same goes while climbing the stairs or going out to your patio. It works wonders on the deck and all decking materials, pavers, and new concrete too! How cool is that, right? 
Get ready for winter with Walk On Ice instant traction on snow and ice
Conclusion
With several ways outlined to help walking on thin ice, you must have a box of traction magic Walk On Ice handy to ensure you do not fall or skid while walking. Whether it is your car, machinery, or premises, you are assured to be safe with this non-corrosive traction agent anytime. 
Get ready for winter with Walk On Ice instant traction on snow and ice
Other Ice Melt Products
Safe Paw
The Original and the #1 Pet and Child Safe Ice Melt for over 20 years. Guaranteed environmentally safe – will not harm waterways and sensitive wetlands. Safe Paw can change how winter affects our planet.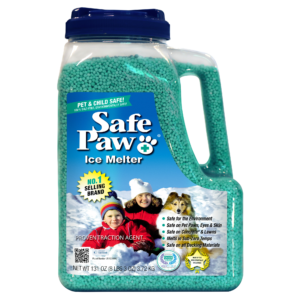 Safe Thaw
Imagine an ice melt you can put down and never worry about. It won't harm pets, kids and your property. That's Safe Thaw. Unlike anything else on the market, Safe Thaw can change how winter affects our planet.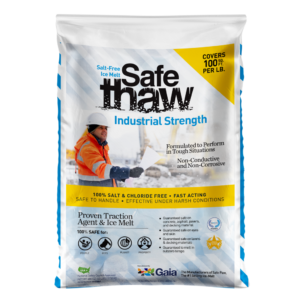 ---