Slip-Proof Your Premises In Winter
The majority of us have witnessed someone taking a fall on icy winter ground. You may have been a victim of it. Whether it's the practically invisible ice on your front porch stairs or the deceiving greasy floor surface near a door to the outside world that could double as a hockey rink, the chances of ending up on your back rather than your feet in snowy winter seem limitless.
There are many ways to make your premises slip-proof by using traction agents, de-icers, or special boots by which you can walk on ice with grip. So, let us find more about how to prevent slips and falls this winter.
Other Ice Melt Products
Safe Paw
The Original and the #1 Pet and Child Safe Ice Melt for over 20 years. Guaranteed environmentally safe – will not harm waterways and sensitive wetlands. Safe Paw can change how winter affects our planet.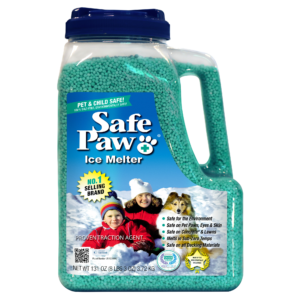 Safe Thaw
Imagine an ice melt you can put down and never worry about. It won't harm pets, kids and your property. That's Safe Thaw. Unlike anything else on the market, Ice and Snow Management You Can Trust.