Black Ice And Your Pets- Things To Keep In Mind
Walking on the ice is challenging as well as dangerous. Black ice is even more dangerous as well as difficult to spot. It is a thin invisible icy layer on concrete that merges with the pavers or road. While we often take care of ourselves while stepping out, we need to pay attention to our pets as well.
In this article, we will understand the impact of black ice on our pets. We will also discuss how we can protect them from their dangers.
What Makes Black Ice Different?
The formation of the black ice takes place when rain and snowfalls and the temperature climbs above freezing point. It can also form when dew or fog develops and the temperature freezes again. On the road, it will begin when the heat of the car tires is coupled with the freezing temperature. There is an instant freeze/thaw/refreeze cycle that creates this phenomenon. While walking on ice, safety precautions must be taken.
Get ready for winter with Walk On Ice instant traction on snow and ice
How Are Black Ice And Pets related, And How Can It Impact Our Pets?
As you may already know, the pet's paws are soft and delicate. Extreme temperatures can affect their ability to safely walk on ice. Even with all the precautions, we wonder how to walk on ice without slipping. Similarly, we should think about our pets who walk barefoot on slippery and slick black ice. Just the way warm temperature and hot weather pose a threat to your pets, similarly extreme cold does the same too.
The most common problem pets face during winters is frostbite. You must check their paws frequently for any signs of frostbite or cracking, or bleeding. Some of the common symptoms you should look out for are- limping or sudden difficulty in walking. It is most likely due to an injury.
When you take your pets out for a walk, use a traction agent. Using sand, kitty litter, etc are traditional solutions but cause a lot of mess afterward. Walk On Ice is a traction agent that has all-natural components in its blend. It will help them tread carefully and eliminate the dangers of walking on ice.
Get ready for winter with Walk On Ice instant traction on snow and ice
Whenever you get back from a walk, wipe down their paws, belly, and legs so that they do not feel cold. There could be other chemicals around the premise you are unaware of that can make them feel uneasy. Using pet-safe traction products such as Walk On Ice will help them walk properly without worrying about wiping their paws.
Conclusion
Beware while taking your pets for a walk on ice, because it can cause irreparable damage. However, we can advise you to restrict their movement to a few areas where you can quickly spread the magic formula and see it work. Your pet deserves to be safe at all times, from simple home techniques to using Walk On Ice to avoid the dangers of walking on ice. I'm sure you must have got the answer to your question- how to walk on ice without slipping. Happy Winters!
Other Ice Melt Products
Safe Paw
The Original and the #1 Pet and Child Safe Ice Melt for over 20 years. Guaranteed environmentally safe – will not harm waterways and sensitive wetlands. Safe Paw can change how winter affects our planet.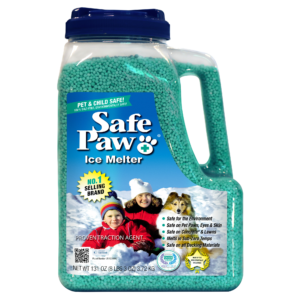 Safe Thaw
Imagine an ice melt you can put down and never worry about. It won't harm pets, kids and your property. That's Safe Thaw. Unlike anything else on the market, Safe Thaw can change how winter affects our planet.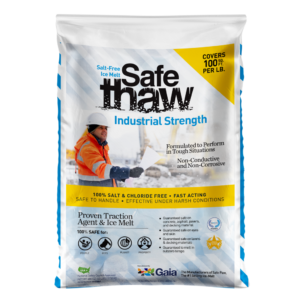 ---