3 Tips For Choosing The Right Winter Shoes For Walking On Ice
If you're venturing out in winters, you have to be extra cautious because of the slippery ice layer.
During winter slip-fall, accidents are common and can lead to injuries like broken bones and permanent head injuries.
Snowstorms, weather, and what others are doing are out of our control. Whether others are keeping their sidewalk and driveways clean or not, we have to be safe on our end. From wearing shoes for walking on ice to keeping our property clear of snow and ice we should do everything. 
In this article, we'll discuss three ways to help you walk safely on the ice layer that generally forms on driveways, sidewalks, stairs, or parking lots.
Many people like winter adventures like venturing out on the frozen lake, so your first and foremost question should be how much ice is safe to walk on? Experts suggest for walking safely, the ice layer should be at least 4 inches thick.
Get ready for winter with Walk On Ice instant traction on snow and ice
3 Tips To Choose Shoes For Walking On Ice
1. Broad Bottom
Your shoes can make you prone to slipping or can save you from falling. During winter, surfaces like driveways, sidewalks, etc., are slippery and lack friction.
With heels, only a tiny portion of the shoes come in contact with the ground, which doesn't help to get the required traction for walking on a slippery surface.
Your footwear matters a lot. When it comes to walking on ice, a high heel is a complete no. You need shoes for walking on ice. 
2. Boots For Walking
If you're wondering which boots can you walk on ice with, here's your answer- boots with textured soles help to get some additional traction on the surface. Boots with smooth soles are also not advisable as they can easily slide on the ice.
Get ready for winter with Walk On Ice instant traction on snow and ice
3. Spikes Or No Spikes
If your work requires you to spend a lot of time outside on the streets, you can go with spikes for shoes to walk on ice. Slip-on cleats and spikes for shoes for walking on ice are a great choice to increase traction. Slide the cleats over the shoes you're already wearing, and remove them when you're safely inside.
Conclusion
Apart from getting good shoes for walking on ice, you should add traction on the surface you're walking on. The problem with these shoes is that you have to put them on and take them off every time you're going out. 
Moreover, spikes on shoes work well on soft ice layers but skid on a hard icy surface. For immediate traction, you can also choose traction agents like Walk on Ice. Walk on Ice is 100% natural and provides increased traction for walking on ice. You can also use it on your car tires if your car gets stuck in snow or not climbing on your inclined driveway.
Other Ice Melt Products
Safe Paw
The Original and the #1 Pet and Child Safe Ice Melt for over 20 years. Guaranteed environmentally safe – will not harm waterways and sensitive wetlands. Safe Paw can change how winter affects our planet.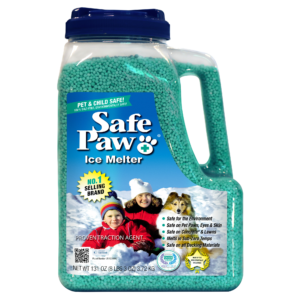 Safe Thaw
Imagine an ice melt you can put down and never worry about. It won't harm pets, kids and your property. That's Safe Thaw. Unlike anything else on the market, Safe Thaw can change how winter affects our planet.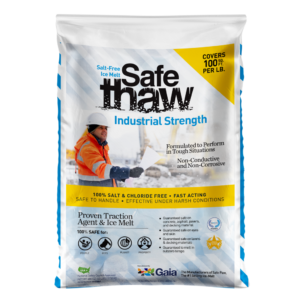 ---